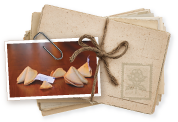 Sure, you want to follow Jesus . . .
but how close are you?
These questions may be eye-openers; they can help open your heart and get real with God. Think about your attitudes when you're in a hard situation; check all statements that are actually true in your life.
___ I forgive and desire restoration for those who wronged me.
___ God has forgiven me; I feel free of guilt, blame, condemnation.
___ I feel cleansed from defilement and shame from my past.
___ I believe the promises of "Christ in us the hope of glory."
___ I do not try to control, manipulate, punish, bribe, or force others.
___ I relate well to other people, even to difficult people.
___ I do not wrestle against evil; I simply overcome evil with goodness.
___ I honor men's role, even when they are being difficult.
___ I honor women's role, even when they are being difficult.
___ I don't scorn or belittle others.
___ I am organized, dependable, logical, productive, and effective.
___ I am stable & secure, warm & friendly, emotionally connected to others.
___ I have joyful faith that God's love will awaken and transform people.
___ I feel healed from the brokenness and wounds of my past.
___ I feel like a new person: forgiven, restored, and filled with enthusiasm.
___ I feel loved; I feel God's tender care over me.
___ I feel accepted; I don't fear rejection.
___ I feel valuable and gifted; I value others' gifts also.
___ I am being transformed and changed by God's love for me.
___ I feel hope and joy about my spiritual growth.
___ I feel bold confidence and peaceful trust.
___ My home is being transformed by forgiveness and healing.
___ I actively walk in the authority and power of God in my life.
___ I follow God's guidance and wisdom.
___ I'm becoming free of wrong behavior in my life.
People who really follow Christ can honestly check each item. These characteristics are the result of following the way of Christ. Our studies can dramatically help this awakening process.