<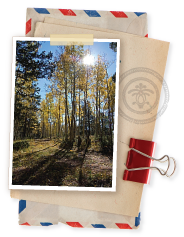 What's this all about?
Sure, we believe the Bible and know Jesus Christ is the answer. But, let's get to the heart of our problems. Jesus calls us to follow him, how does that look in daily life?
First a little contrast. Here's what it's not:

Not to make us wealthy or popular.
Not "platitudes" while we live defeated or sinful.
Not "fire insurance" to keep us out of hell.
Not "punishment insurance" to condemn others.
Not a weapon to scorn or intimidate others.
Not "club membership" to keep us comfortable.
What are some fruits of really following Christ?
Redemptive love towards even the most difficult people in our lives.
Wisdom in all our decisions and relationships.
Forgiveness from our hearts.
Deep-down peacefulness, compassion, and joy.
Restful trust that God will accomplish all his wonderful promises.
Wholesomeness, honor, and purity towards men and towards women.
Generosity with our resources towards those in need.
Communicating Christ's love to others by our words, actions, attitudes, and even by our hidden thoughts.
Freedom from our own sense of guilt, shame, depression, anxiety.
Freedom from bondage or entanglement with our past.
A heart of restoration towards those who have wronged us, desiring transformation rather than punishment for them.
Authentic love for those who oppose us, doing good to those people who hate us, blessing those who speak evil of us, and praying for those who are spiteful and mean to us.
Life-giving attitudes toward the awakening body of Christ; not belittling those who struggle, instead being patient as we respect the process of Christ being formed in other people.
So, where is your life?
All these fruits should be evident in our lives. Remember that fruit does not come from self-effort. Fruit comes spontaneously when the mind is awakened, connected, and in heart-level agreement with Christ.
Our scripture-based studies can help you discover how to live fruitfully and joyfully. See our Corner Store.